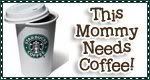 Our precious Shana was born just eleven days ago. This is my first week on my own, and I have to admit that I was apprehensive and nervous about being alone wth my two girls. Today went really well, and I am pretty sure that I can do this!
Having child number two is vastly different from my first experience! I am amazed at how much I can love Shana, when my love for Selena is so great. I am still in awe of the miracle of birth and that this sweet bundle was inside of me for nine months. I feel so much more peaceful and less worried about the little things. With Selena, I was worried about doing everything perfectly. Now I know that I can't. I am thankful to see the love that Lena has for her little sister, and I pray that it will always be so. This morning, as all three girls were in bed together, I thanked God for the two of them. I pray that God will save them both at early ages. I pray that we will always be close.
The biggest issue for me is the sleep deprivation that I'm experiencing right now. However, I know that this is only for a season. These moments will be gone all too soon! I can't say I'll be sorry when I have her sleeping through the night though!
So today I was able to get my girls dressed, keep them fed, take a nap while they both napped, make dinner, clean our bathroom, and do one load of laundry. I was also able to read to Lena for an hour. So as this week progresses, I will be slowly finding a rhythm and redoing our schedule.
Any tips or advice from any of you? Many of you have more then one child and have made this transition already. I'd love to hear from all of you!
Oh dear, Shana just anointed her daddy with spit up and he is calling for reinforcements!!