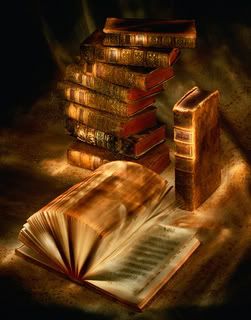 Thomas Jefferson said "I cannot live without books." I so understand this quote! While I could technically live without books, I can't imagine doing so.
We recently went to the mall together and I found a wonderful book sale. I was excitedly looking through the preschool books deciding what I was going to buy, when I saw a lady dragging her son past the book table. "Books are overrated," she said loudly as she propelled her son forward.
I looked at my husband, barely able to contain my irritation.
I'm usually reading about 4 books at a time, minimum. Lena is definitely following in Mommy's footsteps. In fact, we usually have to go into Lena's room before we go to bed and remove about 8-10 books from her bed. She carefully arranges them on her bookshelf, separating Shana's books from her own. If one is missing, we have to scour the house until we find it. She mourns over a ripped page or crayon mark in a library book. "A little kid did this," she always says sadly.
Monday, we started phonics flashcards with her, and I can't tell you how excited I am! It's going to be wonderful when she can read her little sister a book.