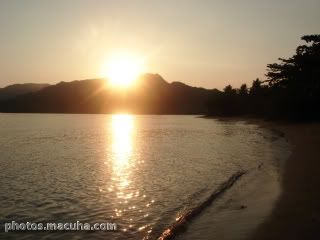 How thankful I am that we have a God who is just, but merciful as well. Being a wife and mom has made me more aware of where I am lacking and how I need to keep striving.
I think the hardest thing for me right now is getting up early. I so long to be like the Proverbs 31 woman who "rises while it is yet night." I have read some of your blogs and know that many of you are doing so well with this! If you are either doing well in this area, or struggling some like I am, I would love to hear from you!!
Here's our evening to morning routine:
7 PM: The girls now go to bed at the same time, Lena sometimes slightly later then Shae. Lena so looks forward to her time with Daddy, and talks about it off and on throughout the day. After dinner and devotions, the two of them usually have playtime. I clean up the kitchen, make lunch for the next day and make a pot of decaf coffee. Shae and I then have a few moments to relax, cuddle (which she doesn't really like to do too much unless she's sleepy), and I give her her last feeding.
7:30PM-10:30PM:When the girls are safely in bed, I look forward to my time with my husband! We talk, drink a cup of decaf, take care of household business, and watch a movie at times. In the summer, we are sometimes outside talking to the neighbors. I'm telling you ladies, when I don't get this time, I miss it soooo much.
I guess all of this is to say that I don't really want to go to bed any earlier.
Anywhere from 4:30-5:30am: Shana wants to eat - she'll go back to sleep until about 6:30.
6:15 ish AM: Husband is up, I am usually struggling to even want to open my eyes. What I wish I did was get up to make him a hot breakfast with a bright smile and happy inside!
He rarely gets a hot breakfast during the week if he leaves before 7am - I will sometimes make something the night before, but have fallen off the path with this too!!
7:30AM: If husband is still home, we eat breakfast together, but if not, I am up with the girls to start our day.
By the way, I do get quiet time with the Lord! Lena has quiet reading time at 8:30-9:30 in her room. Shana naps at the same time. So I usually have an hour to myself in the morning.
I am NOT a morning person, friends. I am perfectly happy after I down that first cup of coffee, but before that, I am a shell of my real self! Any ideas? I want to do better with this.
Husband and Shana are ever so happy in the morning. They smile and laugh to welcome the day. Lena and I are ve-ry quiet for an hour or so.
Also, I'm looking for recipes for make ahead breakfasts. I may be a little delirious in the morning, but I am perfectly able to turn my oven on and warm something up!