Baking with Mommy is so much fun!
We danced around the kitchen singing, "Ta-daa!"
Lena was amazed.
"Mommy, two rollers!"
Frequent breaks to kiss baby Shae Shae were taken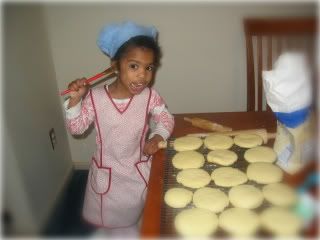 All ready to paint the cookies with icing!
Finished product to serve to Daddy. I think my little helper may have taken a couple of bites!