On September 4, 2006 at 2:05pm, I met Selena Anne. She started to cry when she wasn't even fully "out" yet, but when she heard Mommy's voice, she stopped crying.

That's when it all began.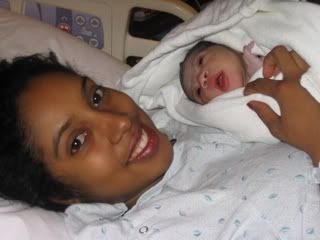 Her Daddy was smitten from the start.



Selena awakened such a love in our hearts.
My girl is always ready to go shopping with Mommy


loves to nestle into the hollow of my neck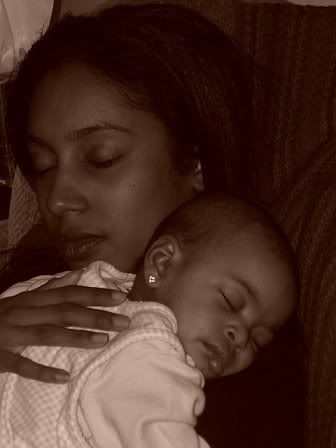 melts my heart with her big brown eyes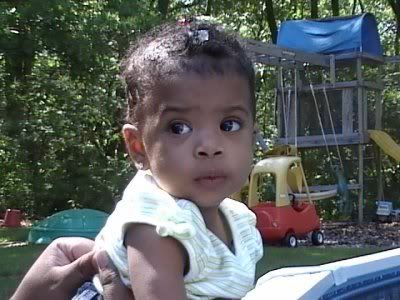 There are so many things I cherish ...
In the morning, when I go to her crib, she drowsily reaches up for me. When I snatch her up, I smell her Selena sweetness and we sway back and forth.
When we get home from taking Daddy to the train, I say "Home, Home, Homey, Home!" and she str-et-ches high into the air, yawning. "Hum, hum" she says.
During breakfast, we giggle together as she keeps dropping banana into her lap.
As I measure grounds for my morning coffee, I say "one, two ..." and she says "REE!!!"
After nap, I dance into her room as she claps and sways in her crib. More giggling.
We talk all day. We talk about Daddy, we talk about God. We talk about what Mommy is going to make for dinner.
When we are in the car for an extended period of time, I hear a plantive "doddle!" I reach her bottle back to her and listen to the hum of her drinking. I wait for her "All doo" as she tosses the bottle as far as she can throw.
I feel an excitement as she flips through books, pointing and making animal sounds. There is so much for her to learn.
When she displays temper, I feel the weight of the responsibility that Mr.S and I have to teach her in the right way. Her soul has been entrusted to us as parents. A weighty responsibility.
I can't remember what life was like without her.
Lena Boop -- I love you so much. I wish you could understand how much emotion is behind those words. You are Mommy's girl. My one desire for you is that you learn to love Jesus. I cherish each memory we make. My little boopadees is one year old. Where did the time go, my sweet? You will always be my little girl. Always.
Happy Birthday, Precious one.