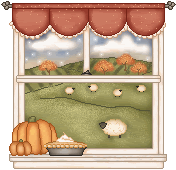 I just wanted to stop in and give everyone a little update on our family. We are starting to get ready for the new member of our family.
For those of you who don't know me personally, I am a bit of a whirlwind at times! I give myself lists of self-imposed obligations and run around like a chicken with her head chopped off trying to fulfill them. Just this past weekend, I realized (ok - my husband helped me to realize) that we simply weren't going to get all of these things finished in the 4-6 weeks we have left.
We prioritized my lists, and I prayed a few times. I feel so much better now! I have calmed down, and I'm sleeping at night again.
Lena is busy helping Mommy fold little onesies and gowns and putting flowers on the wall of her room. We went and got wooden letters which I am painting, so both girls can have their names on the wall. She is also busy being a Lil' Kicker on her new soccer team.
Pardon the darkness of the video - all of the basement lights weren't on!
Daddy is studying, working, calming Mommy down, taking Lena to soccer, carrying baskets of laundry up and down the stairs and putting up shelves in the garage.
And - fall is almost here! I was so excited to put mums on our front step, take out my leaf decorations, and start stocking up on yummy delicious scented candles.
When we get a taste of a cool breeze, I feel so excited and happy inside. I know it is rather silly, but I just love this time of the year. It reminds me of such happy things: my engagement, wedding, and Selena's birth.
How are all of you? Sending love from my house to yours.