Well, it appears that
it was that easy
! Last night went beautifully, except for a little hiccup at 4:11am. I heard her cry out, and found her sitting on the floor next to her bed. Her night light had blown out, and it was pitch black in her room! So I replaced the night light, tucked her back in and didn't hear from her again until morning.
Naptime was lovely, and we took the crib down soon after.
I just can't believe we have gone from this ...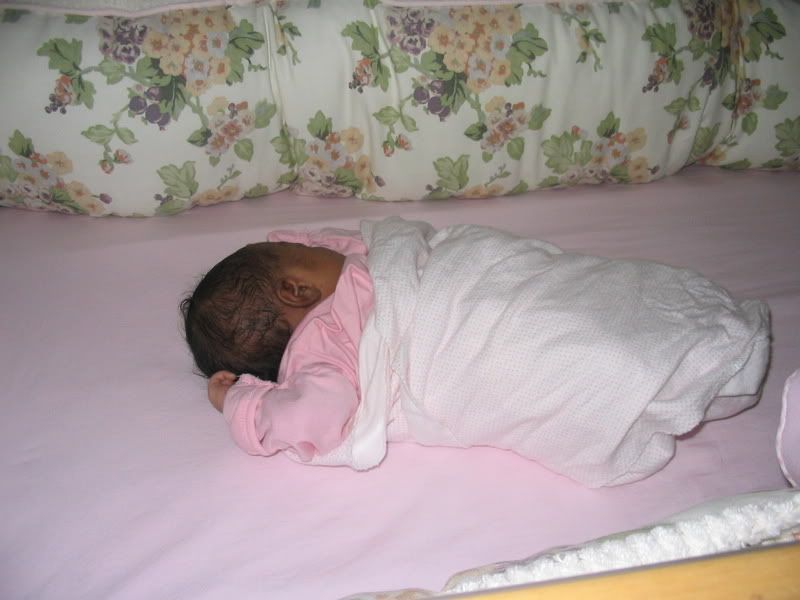 To this ...