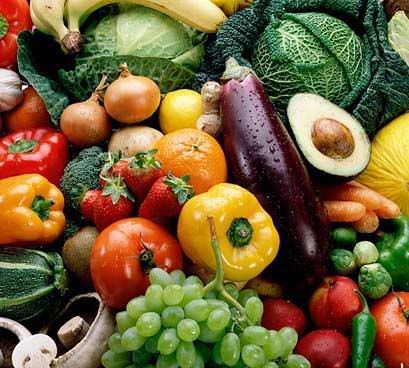 Lately, we've been trying to "eat clean." I really feel that I've been a little lax in doing the very best to make healthy choices for my family. I take better care of the girls than I do my husband and myself. The girls eat 3 meals a day, and two snacks. They eat so many fruits and veggies, and love them. We sit down for dinner together as a family, so we are all eating the same things for that major meal, but after the girls go to bed, we've been totally indulging. Coffee with lots of creamer, ice cream or some other sugary dessert has become a real habit. It's our little date time together.

Also, E and I like to cook together. It's become somewhat of a hobby. I chop, he stirs, we taste, Lena sets the table, Shana runs around the kitchen ... love it!

And then I got the Pioneer Woman cookbook for Christmas. The recipes are soooo - sooooo - SO yummy - and fattening!

I feel like I have no excuse NOT to use fresh ingredients in my recipes. We live very close to 4 farmer's markets, and one family owned produce stand that sells everything at an amazing price. I got a whole box of produce for under 10 dollars.

So E and I have been using fresher ingredients, cutting out a lot of the sugar we had gotten into the habit of eating at night, drinking more water, and trying to make better choices. We can still cook together, food still tastes good, and I even made a corn salad out of my new cookbook. I used all fresh ingredients, and we ate it on top of some grilled chicken. Can you say, yum? And I try to reserve my penchant for cooking comfort foods for once a week.

Bon Appetit!