Cups of coffee sit before us.
Papers are scattered all over the dining room table.
Two mouths are muttering about unequal tangent vertical curves and azimuths.
Two calculators are being viciously punched.
Pencils are busy and erasers are busier.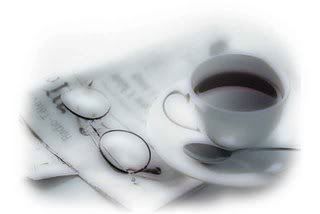 Two pairs of eyes meet over a textbook.
One head is scratched, while the other sports rumpled hair.
No, I haven't physically returned to college, but in a way I have.
Dear hubby is in the midst of a busy semester.
The best part is that we often do his homework and studying together. There is a lot of homework due this week, so we have been spending time together this way.
Poor guy, he can't take a break to blog like I can! He's sitting across from me muttering away to himself while I "visit" with all of you.