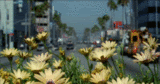 Well, my friends, I feel like life has passed me by while I have been sick, but I am easing back into it. I've missed all of you, so much. Mr. S knew I was really sick when I didn't even feel like blogging or reading blogs!!
God allowed me to find a good doctor here in our new neighborhood, about 3 minutes away from our home.
My house has escaped me, and desperately needs some TLC, and Mr.S has been buying lunch every day, but I will be back in business before long.
There was one moment this past week when I tried to walk upstairs and couldn't make it, and had to lay on the landing while I shook with fever and fatigue, so I have come a LONG way. God is good.
I'll forgo my Glimpses at the Classics until next week ... I can't wait to dive back into that.
But for now, friends, I must take leave of you all ... and wish you a happy and healthy holiday weekend!!